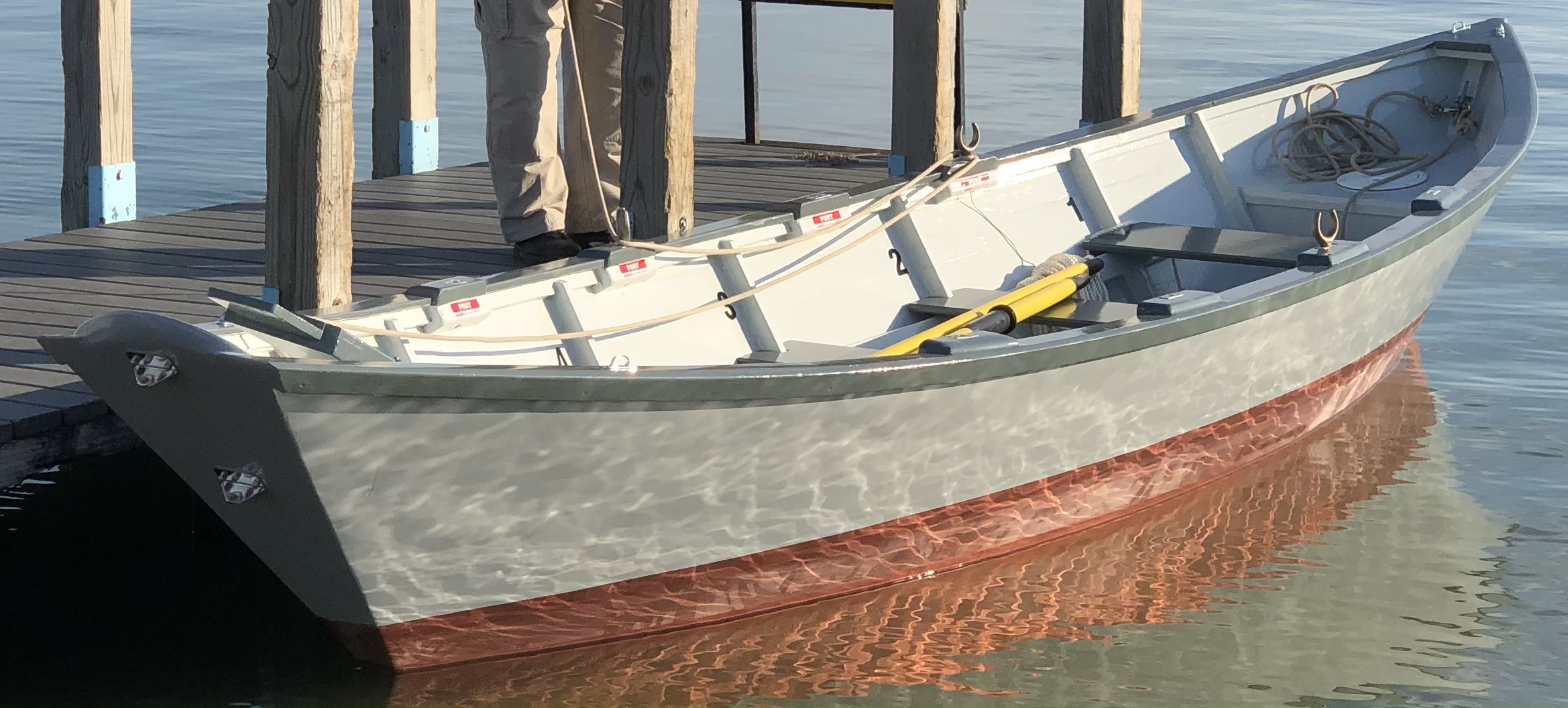 Tawas Bay Dory – The Evening Sun
Richard Pierce, a boatbuilder and designer from the United Kingdom utilized the drawings found in John Gardner's "The Dory Book" to create the Tawas Dory. The 15 foot, Hiram Lowell and Sons, Fisherman's Dory developed for the USCG in 1944 was the basis for the updated design. Richard incorporated the use of epoxy and as well as his knowledge of our skill and shop capabilities. He is a friend, a friend of Heritage Coast Sailing and Rowing and has acted as our designer and mentor since we began in 2011. He previously converted the classic drawings for working Mackinaw boats to modern methods, material and our planned boat use. Thank you, Richard.
The 15 foot dory can be rowed by a single rower in calm water, but at least two are needed when it is rough. Dory lengths, unlike most other boats, are stated as the length of the bottom. Gardner states that the 15 model is  probably the best Banks dory design because it is lighter then the offshore fishing dorys built to carry heavy loads of fish. It is shallower and has more flared out sides.
Our dory was built by a team of Community Service kids, their mentors, Elks from Lodge 2525, and Heritage Coast Sailing and Rowing members. The kids named the boat EVENING SUN. The EVENING SUN wears light gray paint, and is set up as a sweep rowing boat (4 rowers, each with one oar and a coxswain). She has undergone sea trials, but was inactive in 2020 because of
Covid. She will be moored at the East Tawas State Dock.